In the fast-paced digital age, our reliance on mobile devices is more profound than ever. When technical issues arise, it's imperative to have a trustworthy Mobile Repair service. iRepair stands as the beacon of reliability, offering services that go beyond conventional repairs. In this article, we shed light on the insider knowledge your technician might not divulge.
At iRepair, we understand the frustration that comes with a malfunctioning mobile device. It's not just a piece of technology; it's an integral part of your daily life. Our team of dedicated technicians goes above and beyond to ensure your device is restored to its optimal state. With years of experience and a commitment to excellence, we pride ourselves on being the best mobile phone repairing shop in the UK.
---
Table of Contents
---
The Art of Diagnosis: Going Beyond the Surface
In the world of mobile repair, diagnosis is key. Many technicians focus solely on surface-level issues, but at iRepair, our experts delve deeper. They scrutinize not only the symptoms but also the underlying causes, ensuring a comprehensive solution. This approach guarantees a more reliable and long-lasting fix for your device.
Our technicians are armed with state-of-the-art diagnostic tools that enable them to pinpoint even the most elusive problems. Whether it's a minor software glitch or a complex hardware issue, we leave no stone unturned. This meticulous approach sets iRepair apart, ensuring that you receive a solution tailored to your device's specific needs.
---
Genuine Parts, Genuine Care For Mobile Repair
At iRepair, we understand that the heart of any successful Mobile Repair lies in the quality of the parts used. Unlike many repair shops that opt for generic components, we source only genuine parts. This ensures that your device functions at its optimal capacity, providing you with a seamless experience.
Our commitment to genuine parts goes hand-in-hand with our dedication to environmental sustainability. By using authentic components, we not only guarantee the longevity of your device but also contribute to reducing electronic waste. It's a win-win situation for both you and the planet.
Get The Best Price For Your Phone
---
The Myth of Water Damage: iRepair's Specialized Techniques
Water damage is a nightmare for any device owner. While some technicians might label it irreparable, iRepair has a different perspective. Our experts employ specialized techniques that have proven successful in reviving water-damaged devices. Don't give up hope – let iRepair work its magic.
Our water damage restoration process involves a combination of thorough drying, careful component inspection, and precision repairs. We understand the urgency in such situations, and our team is equipped to handle water-damaged devices promptly. Rest assured, your device is in capable hands at iRepair.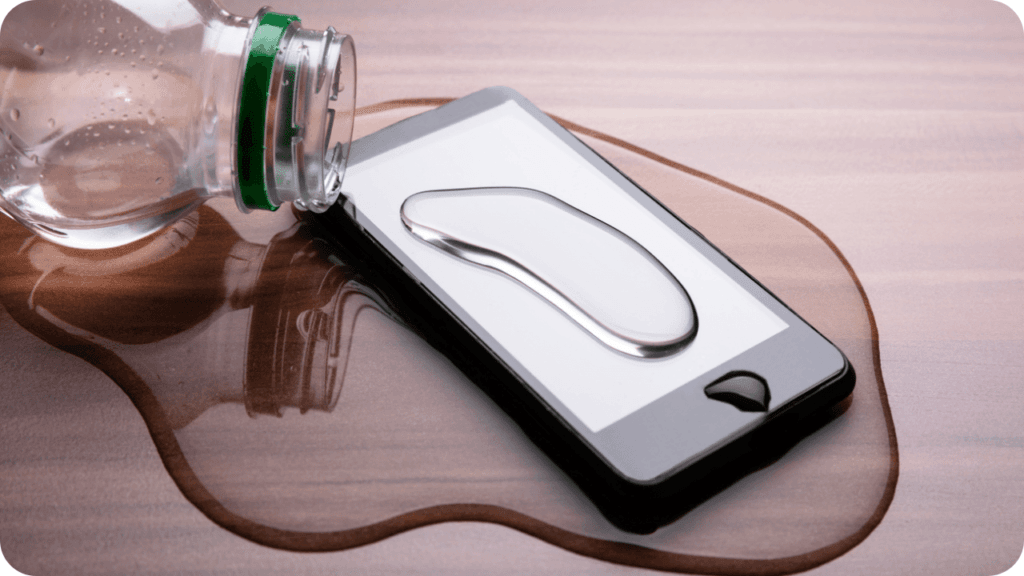 ---
Your Battery Woes Solved
Battery life can be a common concern for mobile users. Technicians often recommend replacements, but at iRepair, we offer a more nuanced approach. Our technicians are skilled in diagnosing and rectifying battery issues, potentially saving you from an unnecessary expense.
In many cases, battery problems stem from software inefficiencies rather than a faulty battery itself. Our experts conduct a comprehensive analysis to determine the root cause. This ensures that you receive the most cost-effective and practical solution. At iRepair, we're committed to extending the life of your device while minimizing your expenses.
---
Unraveling Software Mysteries
Software glitches can be frustrating and complex. Many technicians resort to factory resets, erasing your data in the process. At iRepair, we have the expertise to tackle software issues without resorting to such drastic measures. Your data is precious, and we treat it as such.
Our technicians are adept at identifying and resolving software-related issues with surgical precision. Whether it's a misbehaving app or a system-wide glitch, we employ advanced troubleshooting techniques. This ensures that your data remains intact, and you can resume using your device without the hassle of a complete reset.
"At iRepair, our experts orchestrate precision and expertise to harmonize your device's performance."
---
Navigating the Maze of Repairs: iRepair's Transparent Process
Transparency is the cornerstone of our Mobile Repair at iRepair. When you entrust us with your device, we believe in keeping you informed every step of the way. Our technicians provide detailed explanations of the issues identified and the proposed solutions. This empowers you to make informed decisions about your device's repair journey.
We believe that an informed customer is a satisfied customer. That's why we take the time to walk you through the diagnosis, explaining the intricacies of the repair process. You'll have a clear understanding of what needs to be done, ensuring complete transparency and building trust in our service.
---
Postponing necessary repairs can lead to unforeseen consequences. What may seem like a minor glitch today could escalate into a major issue tomorrow. At iRepair, we emphasize the importance of addressing issues promptly. Our technicians are adept at identifying potential problems before they worsen, potentially saving you both time and money in the long run.
By addressing issues early on, you not only save on potential extensive repairs but also ensure the longevity of your device. Our team is committed to providing cost-effective solutions that prioritize your device's well-being. At iRepair, we're not just about fixing problems; we're about preventing them.
---
Beyond the Repair: iRepair's Tips for Device Maintenance
At iRepair, we believe in arming our customers with knowledge that extends beyond the repair process. Our experts offer valuable tips on how to maintain your device for optimal performance. From battery-saving techniques to software updates, we empower you to get the most out of your mobile experience.
Taking care of your device doesn't end with a successful repair. Our technicians provide practical advice on how to maximize your device's lifespan. Simple practices, such as regular software updates and avoiding extreme temperatures, can significantly impact its performance. At iRepair, we're invested in your device's long-term well-being.
---
iRepair: Where Customer Satisfaction Reigns Supreme
Customer satisfaction is not just a goal; it's our commitment. We take pride in the positive feedback we receive from our valued clientele. Our testimonials stand as a testament to the quality of our service. When you choose iRepair, you're not just a customer; you're a part of our community.
The relationships we build with our customers are at the heart of what we do. Your satisfaction is our measure of success. From the moment you walk through our doors to the time you leave with your repaired device, our team is dedicated to ensuring your experience is nothing short of exceptional.
---
Conclusion
When it comes to mobile repair, iRepair stands as a beacon of trustworthiness and expertise. Our commitment to quality, genuine parts, and a customer-centric approach sets us apart. With a team of dedicated technicians, state-of-the-art diagnostic tools, and a transparent repair process, we ensure your device receives the care it deserves.
At iRepair, you're not just a customer; you're a valued member of our community. Experience the difference today and let us restore your device to its optimal state. Trust iRepair – your device deserves nothing less.