Description
Refurbished iPhone 13 with 5G Connectivity: Your Ticket to Cutting-Edge Technology at a Fraction of the Price
Introduction
Experience the brilliance of the iPhone 13 5G without the premium price. Our certified refurbished devices offer top-notch technology and faster connectivity. Buy now and embrace the future!
The iPhone 13, Apple's newest addition to its iconic line of smartphones, has taken the market by storm with its remarkable features and 5G connectivity. However, not everyone can afford to shell out a premium amount for a brand-new device. This is where the option of purchasing a refurbished iPhone 13 with 5G connectivity comes into play. In this article, we will explore what a refurbished iPhone 13 entails, the benefits it offers, and how it can be your gateway to cutting-edge technology without breaking the bank.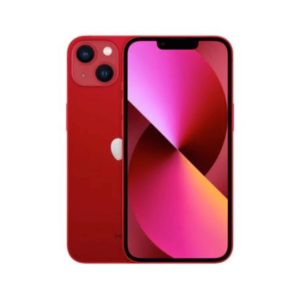 What is a Refurbished iPhone 13 5G?
A refurbished iPhone 13 is a pre-owned device that has been professionally inspected, repaired, and restored to excellent working condition by certified technicians. These devices could be ones that were returned by customers for various reasons, such as minor defects, cosmetic imperfections, or simply for a change of mind. Upon receiving the returned iPhones, Apple or authorized refurbishing companies put them through rigorous testing and refurbishment processes to ensure they function as well as new.
It's crucial to note that refurbished iPhones are not the same as second-hand or used devices sold by individuals. Refurbished iPhones undergo comprehensive quality checks and repairs, guaranteeing a level of reliability and performance akin to brand-new models. Additionally, they often come with warranties, providing buyers with extra peace of mind.
The Advantages of Owning a Refurbished iPhone 13 5G
Cost-Effective Solution: The primary advantage of purchasing a refurbished iPhone 13 is the cost savings it offers. Refurbished devices are usually sold at a significantly lower price compared to their brand-new counterparts, allowing budget-conscious consumers to access the latest technology without spending a fortune.
High-Quality Assurance: Despite being pre-owned, refurbished iPhone 13 devices undergo strict testing and repair procedures to meet Apple's stringent quality standards. Skilled technicians meticulously inspect and replace faulty components, ensuring that the device operates optimally.
5G Connectivity: The iPhone 13 is renowned for its 5G capabilities, enabling faster download and upload speeds, low latency, and a seamless online experience. By opting for a refurbished iPhone 13 with 5G connectivity, users can embrace the future of mobile networks without compromising on performance.
Environmental Impact: Purchasing a refurbished iPhone 13 contributes to reducing electronic waste. By giving a pre-owned device a new lease on life, you actively participate in sustainability efforts, making a positive impact on the environment.
Warranty Coverage: Many reputable sellers of refurbished iPhones offer warranty protection. This means that in the unlikely event of any issues with your device, you can have it repaired or replaced within the warranty period, providing an added layer of security.
Factors to Consider Before Buying a Refurbished iPhone 13 5G
Source of Purchase: Always buy refurbished iPhone 13 devices from reputable and authorized sellers. Apple's official refurbished store and certified retailers are safe options, as they follow strict refurbishment processes and offer warranties.
Warranty Coverage: Check the warranty terms offered by the seller. A comprehensive warranty should cover major components and repairs, giving you confidence in the device's reliability.
Return Policy: Confirm the seller's return policy, so you have the option to return the device if it doesn't meet your expectations or if you encounter any unforeseen issues.
Device Compatibility: Ensure that the refurbished iPhone 13 you're interested in is compatible with your network provider to take full advantage of its 5G capabilities.
Conclusion
In conclusion, a refurbished iPhone 13 with 5G connectivity presents an excellent opportunity for tech enthusiasts and budget-conscious individuals alike to embrace cutting-edge technology without paying a premium price. By opting for a certified refurbished device, you can enjoy the exceptional performance of the iPhone 13, including its advanced 5G capabilities, at a fraction of the cost. Remember to choose a reputable seller and verify warranty coverage before making your purchase. Embrace the future of mobile connectivity with a refurbished iPhone 13 and experience the best of what modern technology has to offer.