Description
Introducing iPhone XR – The Ultimate Refurbished Marvel!
The iPhone XR has won the hearts of millions with its stunning design, powerful performance, and advanced features. While the latest iPhone models continue to make headlines, the iPhone XR remains a highly desirable option for those seeking an affordable yet capable smartphone. One way to obtain an iPhone XR without breaking the bank is by considering a refurbished unit. In this article, we will explore the advantages of purchasing a refurbished  iPhone XR, its key features, the refurbishing process, and why it represents a cost-effective and reliable choice for consumers.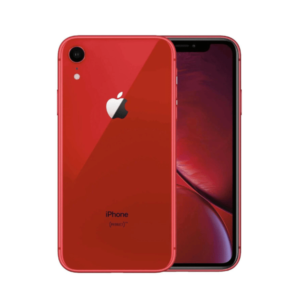 Understanding Refurbished iPhones
Before delving into the specifics of the iPhone XR, it's crucial to comprehend what a refurbished device actually is. A refurbished iPhone refers to a pre-owned unit that has been returned to the manufacturer or a certified refurbisher due to various reasons, such as minor defects or buyer's remorse. These devices are thoroughly inspected, repaired if necessary, and tested to meet the same quality standards as new iPhones. By choosing a refurbished iPhone XR, consumers not only save money but also contribute to reducing electronic waste, making it an eco-friendly choice.
Advantages of Purchasing a Refurbished iPhone XR
Cost Savings: Undoubtedly, the primary advantage of opting for a refurbished iPhone XR is the significant cost savings. Refurbished units are usually sold at a fraction of the original retail price, making them an attractive option for budget-conscious consumers or those who wish to upgrade their phone without the hefty price tag.
Quality Assurance: Certified refurbishers meticulously inspect and test each iPhone XR to ensure it functions flawlessly. Any faulty components are replaced with genuine Apple parts, providing a level of quality and reliability comparable to that of a new device.
Warranty Coverage: Reputable refurbishers offer warranty coverage for their products, instilling confidence in customers. This means that in the unlikely event of any issues arising, users can have their iPhone XR repaired or replaced at no additional cost.
Sustainability: Choosing a refurbished iPhone XR aligns with environmentally friendly practices. By extending the lifespan of electronic devices, we reduce electronic waste and minimize the environmental impact associated with electronic manufacturing.
Key Features of the iPhone XR
The iPhone XR boasts an impressive array of features that continue to make it a desirable option for smartphone users:
Design: With its sleek and modern design, the iPhone XR exudes elegance and sophistication. The device is available in various attractive colors, allowing users to express their personal style.
Display: The iPhone XR features a 6.1-inch Liquid Retina LCD display, delivering vivid colors and sharp images. Though not as advanced as the OLED displays found in newer models, it still provides an excellent viewing experience.
Performance: Powered by the A12 Bionic chip, the iPhone XR delivers outstanding performance and smooth multitasking capabilities, making it more than capable of handling demanding applications and games.
Camera: Equipped with a single 12MP rear camera and a 7MP front-facing camera, the iPhone XR captures impressive photos and videos, supported by Apple's advanced image processing technology.
Battery Life: The iPhone XR offers impressive battery life, ensuring that users can stay connected and productive throughout the day without constantly worrying about charging.
The Refurbishing Process
Understanding the refurbishing process is crucial in ensuring that consumers are well-informed about the quality of the refurbished iPhone XR they are considering:
Thorough Inspection: Upon receiving the pre-owned iPhone XR, refurbishers conduct a comprehensive inspection to identify any defects or issues.
Repair and Replacement: If any components are found to be faulty, they are repaired or replaced with genuine Apple parts to restore the device to optimal functionality.
Cleaning and Sanitization: The iPhone XR is thoroughly cleaned and sanitized, ensuring that it looks and feels like new.
Testing: After repairs and cleaning, the device undergoes rigorous testing to ensure that all its features and functionalities work as intended.
Certification: Once the iPhone XR passes all quality tests and meets the refurbisher's standards, it is certified and made available for sale.
Ensuring Reliability and Trustworthiness
To ensure a positive experience when purchasing a refurbished iPhone XR, it is crucial to consider the following points:
Reputation: Choose a refurbisher with a proven track record of selling quality refurbished devices and offering reliable customer service.
Warranty: Check for warranty coverage to ensure that you are protected in case of any unforeseen issues with your iPhone XR.
Return Policy: Review the refurbisher's return policy to understand your options in case the device does not meet your expectations.
Customer Reviews: Read customer reviews and feedback to gauge the refurbisher's reputation and the satisfaction level of previous buyers.
Conclusion
In conclusion, purchasing a refurbished iPhone XR presents a cost-effective and reliable option for those seeking to own a high-quality Apple device without the hefty price tag. With its impressive features, solid performance, and eco-friendly aspect, the iPhone XR remains a popular choice among smartphone users. By understanding the refurbishing process and considering reputable refurbishers, consumers can confidently make an informed decision and enjoy the benefits of owning an iPhone XR at a fraction of the original cost.