Description
Unleash the Power of Precision with the Used AMF (Alpha15A3DD)
Enhanced Gaming Performance ( Used AMF )
Elevate your gaming experience to new heights with the Used AMF (Alpha15A3DD). Unleash the full potential of your gaming rig with this high-performance graphics card that is designed to deliver unparalleled visuals and smooth gameplay. Whether you're immersed in the vast landscapes of open-world adventures or engaged in the heart-pounding action of first-person shooters, the Alpha15A3DD ensures every detail comes to life in stunning clarity. Say goodbye to lag and hello to the world of seamless, immersive gaming.
Uncompromised Reliability
Invest in quality and durability with the Used AMF (Alpha15A3DD). Crafted with precision engineering and built to withstand the rigors of demanding gaming sessions, this graphics card is your ticket to worry-free gaming. Experience uninterrupted hours of play without overheating concerns or performance hiccups. With the Alpha15A3DD, you're not just purchasing a graphics card – you're making an investment in long-lasting, reliable gaming performance that you can count on.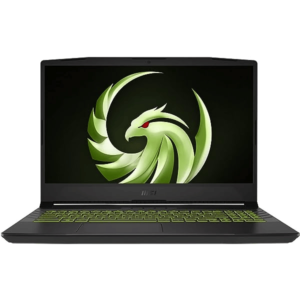 Seamless Compatibility
Upgrade your gaming setup effortlessly with the Used AMF (Alpha15A3DD). Designed to seamlessly integrate into a variety of gaming systems, this graphics card offers versatile compatibility that ensures a hassle-free installation process. Whether you're a seasoned PC enthusiast or a casual gamer looking to level up your setup, the Alpha15A3DD fits right in. Experience a smooth transition to enhanced graphics and performance, and embark on a gaming journey like never before.