Description
Unparalleled Technological Brilliance
Discover the iPhone 12 Pro 5G – Refurbished, a gateway to unparalleled technological brilliance that puts you at the forefront of innovation. This incredible device combines the power of 5G connectivity with the seamless performance of Apple's iconic iPhone, redefining what a smartphone can do. Best of all, you can enjoy all the benefits of the iPhone 12 Pro at a fraction of the cost, without any compromise on quality or functionality.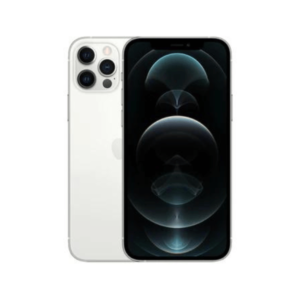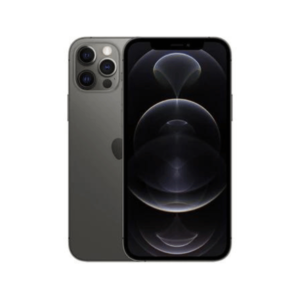 Immersive Visual Experience iPhone 12 Pro 5G
Featuring a 6.1-inch Super Retina XDR display, every image comes to life with stunning vibrancy, true-to-life colors, deep blacks, and remarkable clarity. Whether you're browsing through your social feed or streaming your favorite shows, the iPhone 12 Pro 5G offers an immersive visual experience that sets a new standard for smartphones. Lose yourself in vivid details and vibrant hues, making every moment on your device a pleasure to behold.
Capture Like a Pro
Capture the world around you like never before with the advanced triple-camera system. The iPhone 12 Pro 5G empowers your inner photographer, whether you're capturing sweeping landscapes or intimate portraits. The 12MP Ultra Wide, Wide, and Telephoto lenses work seamlessly together, offering unparalleled versatility. Thanks to Night mode, even in the dimmest lighting conditions, you can preserve the magic of the night with astonishing clarity and minimal noise, ensuring your memories are beautifully preserved.
Unrivaled Performance
At the heart of this cutting-edge device lies Apple's A14 Bionic chip, which delivers unrivaled speed and efficiency to everything you do. The iPhone 12 Pro 5G is designed to handle the most demanding tasks with ease. Experience seamless multitasking, lightning-fast app launches, and console-level gaming performance that will elevate your daily tasks to a whole new level. The device's energy efficiency ensures you get more done on a single charge, making it the ideal companion for busy days.
Sustainable Choice iPhone 12 Pro 5G
Worried about buying a refurbished device? Fear not! Our iPhone 12 Pro 5G goes through rigorous testing and refurbishment to ensure it performs as well as new. Each device is thoroughly inspected, repaired, and restored to its original glory. Embrace top-tier technology at an affordable price point and join the sustainable movement by choosing a refurbished option. By opting for a refurbished iPhone, you not only save money but also contribute to reducing electronic waste and promoting a greener planet.
Embrace the Power of 5G
With 5G capabilities, you can experience faster download speeds, smoother video streaming, and virtually lag-free online interactions. Stay connected with the world at blazing speeds and embrace the future of mobile communication. Whether you're on a video call with loved ones, streaming your favorite content, or collaborating on important projects, the iPhone 12 Pro 5G ensures you stay connected with unrivaled speed and reliability.
Your Perfect Companion
This remarkable device is more than just a smartphone; it's a companion that adapts to your lifestyle and enhances your day-to-day experiences. From productivity to entertainment, the iPhone 12 Pro 5G – Refurbished is your ticket to a world of endless possibilities. Stay organized with the vast selection of apps, take your creativity to new heights with the powerful camera system, and enjoy seamless integration with other Apple devices for a truly cohesive ecosystem.
Upgrade Your Mobile Experience
Upgrade your mobile experience today and immerse yourself in a realm of innovation and creativity with the iPhone 12 Pro 5G – Refurbished. Own an exceptional device without breaking the bank. Don't miss out on this opportunity to be part of the future. Shop now and seize the power of cutting-edge technology! Elevate your everyday moments with a device that marries style, performance, and sustainability – the iPhone 12 Pro 5G awaits you.